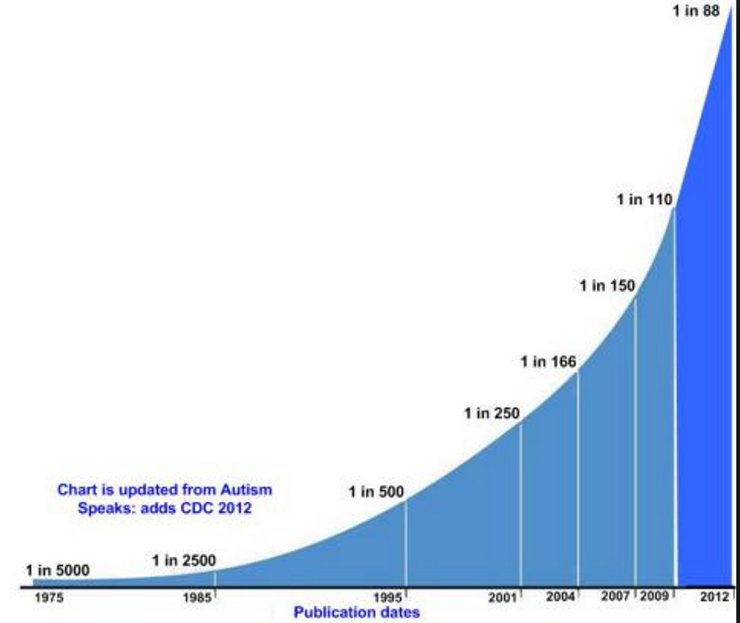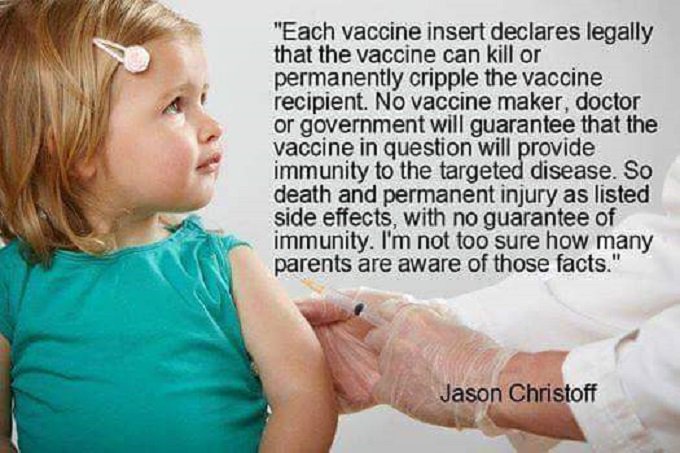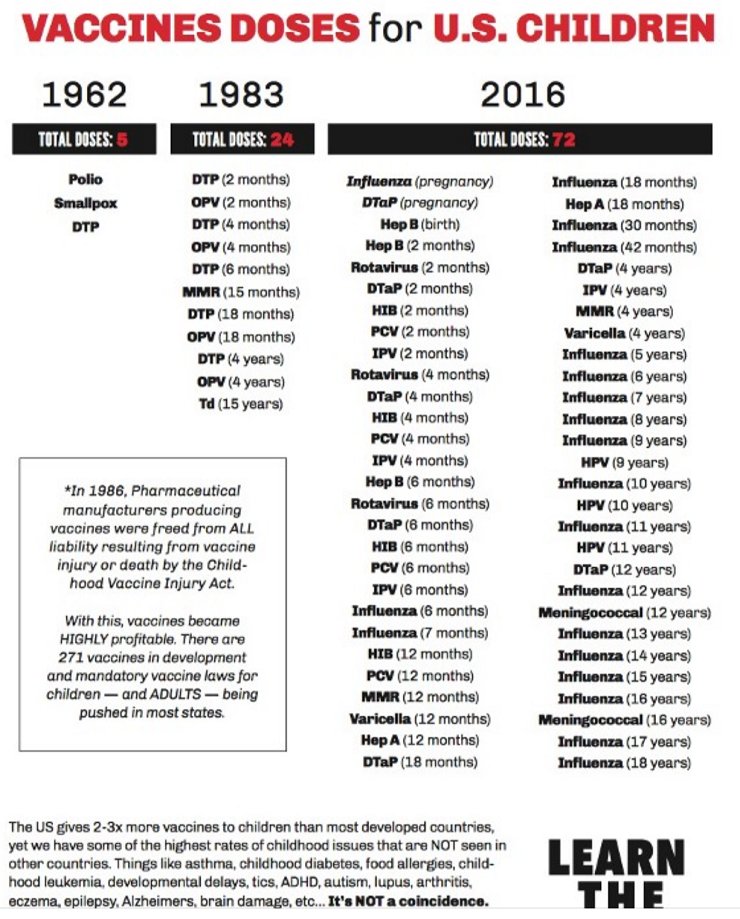 STILL BELIEVE VACCINES ARE SAFE? THEN READ ON.
The autism rate is now 1 in 5O. It will be 1 in 2 by 2030 if we do nothing. The pharmaceutical industry performs the studies to prove vaccine safety or they award grants to universities that perform the studies. Conflict of interest anyone? The pharmaceutical industry is made up of public companies that make billions of dollars off of sales of vaccines. Profits are top priority to make shareholders happy, otherwise, the shareholders will invest elsewhere. The pharmaceutical industry lobbied together to get a law passed in 2011 that exempts them from liability related to vaccine damages. So, if you are your child becomes autistic, brain damaged, or dies, they don't have to pay out a dime. If vaccines are so safe, why the law? Yet, millions of dollars are paid out every year to families of children harmed by vaccines. Who is footing the bill? You, the taxpayer. How come we never hear about these lawsuits? The pharmaceutical industry controls the media by threatening to pull their lucrative ads. They spend billions on television advertising every year. Who wants to lose that kind of money?
STILL BELIEVE VACCINES ARE SAFE?
Related Articles:
The "Ten" Most Dangerous Medicines on Earth
Hear This Well: Vaccines Do Cause Autism
Courts Confirm MMR Vaccine Causes Autism
Video: What Does This Merck Salesman Know About Vaccines That You Don't?